First Time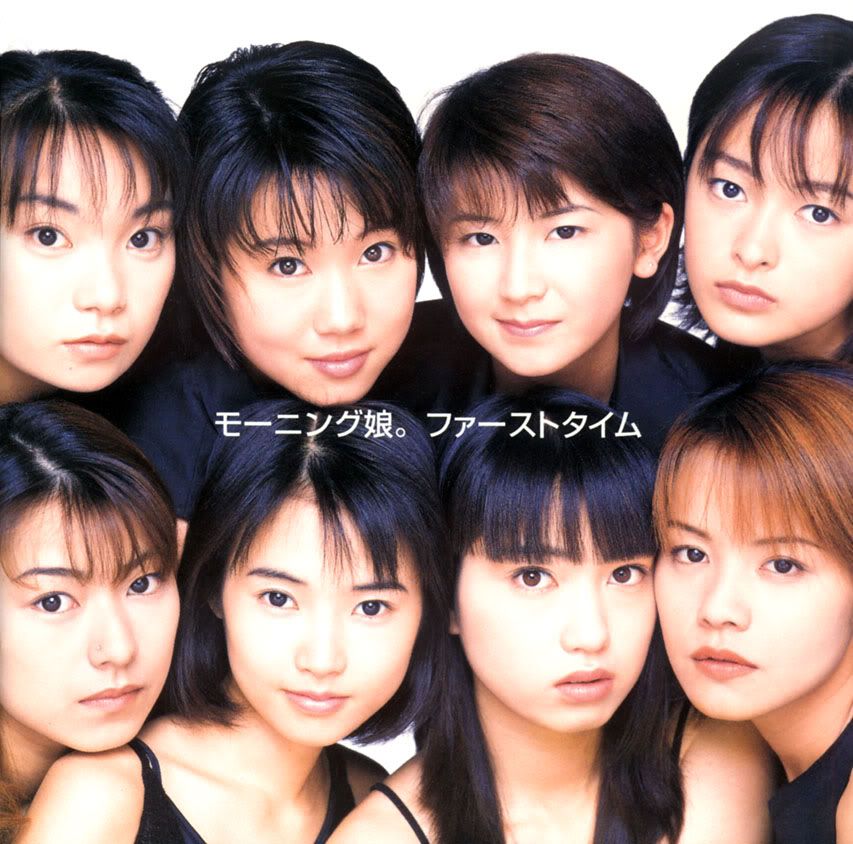 Good Morning
Summer Night Town
Dou ni ka Shite Doyoubi
Morning Coffee
Yume no Naka
Ai no Tane
Wagamama
Mirai no Tobira
Usotsuki Anta
Samishii Hi



Second Morning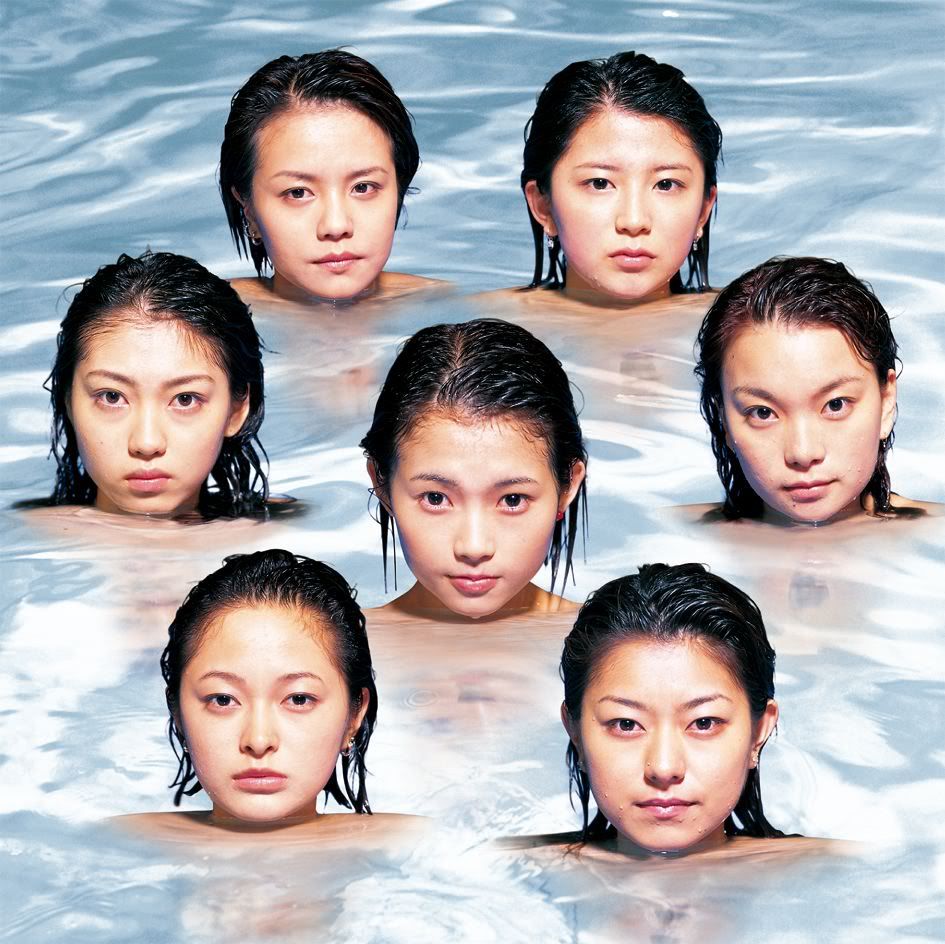 NIGHT OF TOKYO CITY
Manatsu no Kousen
Memory Seishun no Hikari
Suki de x5
Furusato
Daite HOLD ON ME!
Papa ni Niteiru Kare
Senkou Hanabi
Koi no Shihatsu Ressha (Album Version)
Otome no Shinrigaku
Never Forget
Da Di Du De Do Da Di!

3rd -LOVE Paradise-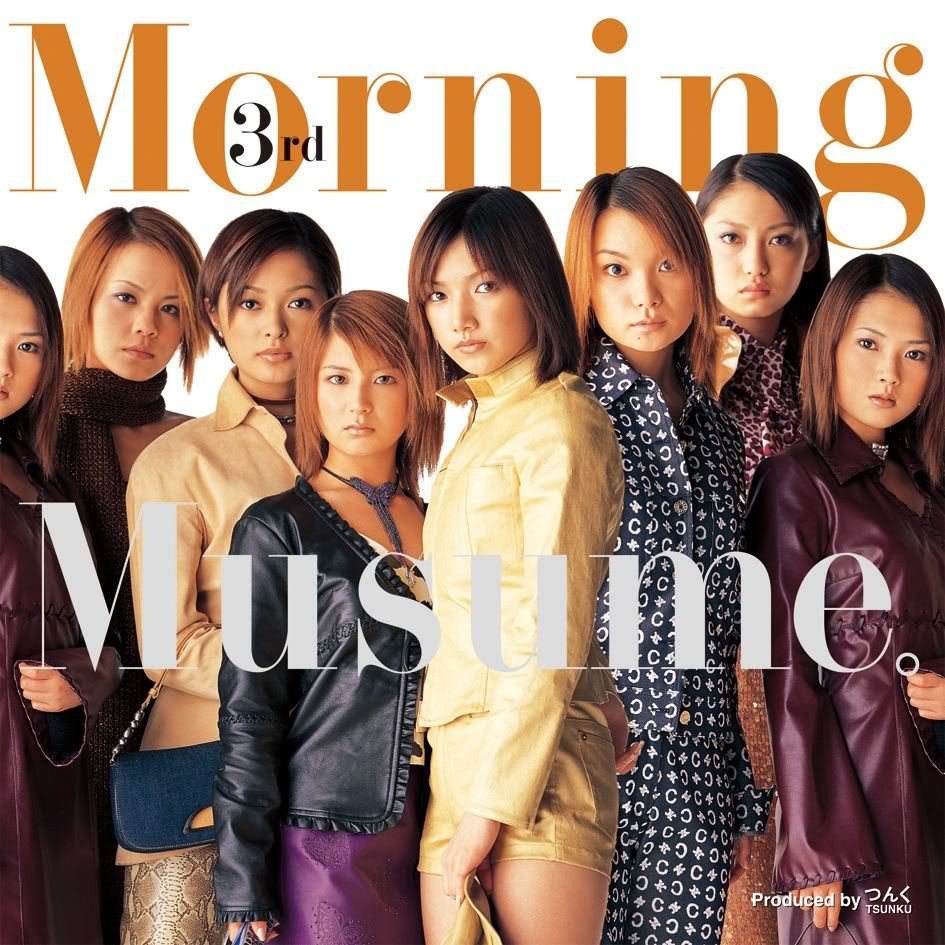 ~Ohayou~
LOVE Machine
Aisha Loan de
Kuchizuke no Sono Ato
Koi no Dance Site
Lunchtime ~Rebanira Itame~
DANCE Suru no da!
Omoide
Harajuku 6:00 Shuugou
WHY
"... Suki da yo!"
~Oyasumi~



Best! Morning Musume 1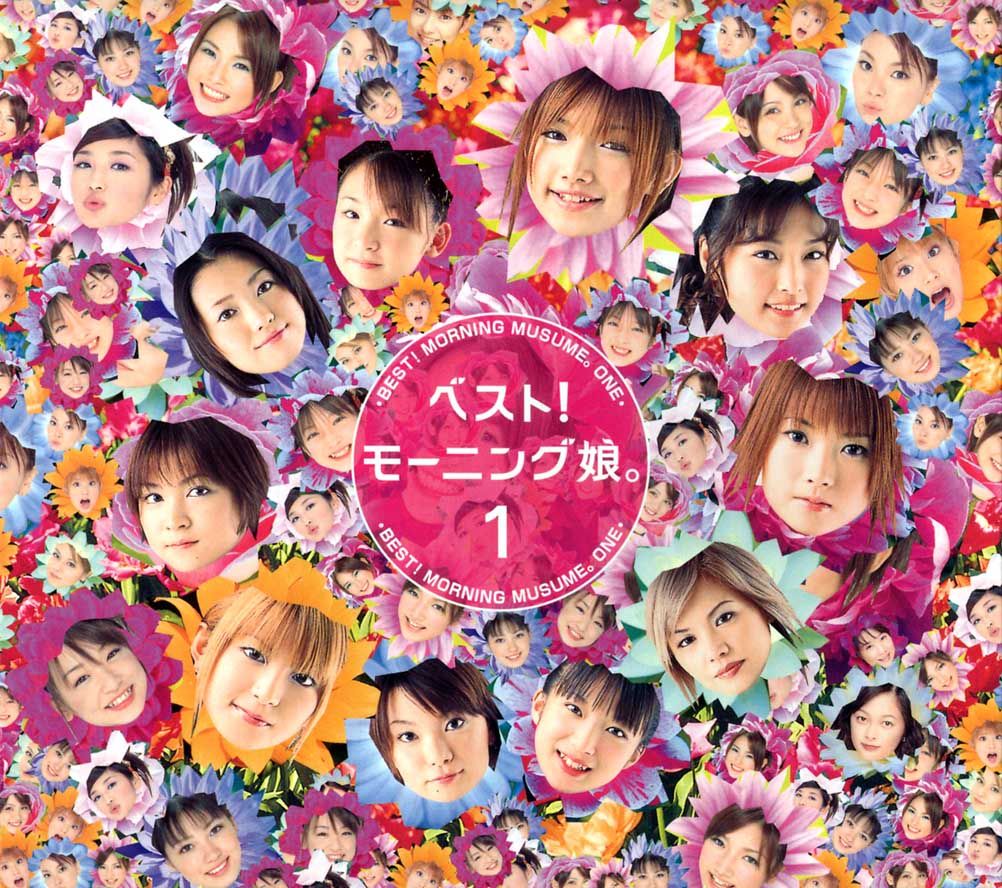 Say Yeah! ~Motto Miracle Night~
4th Ikimasshoi!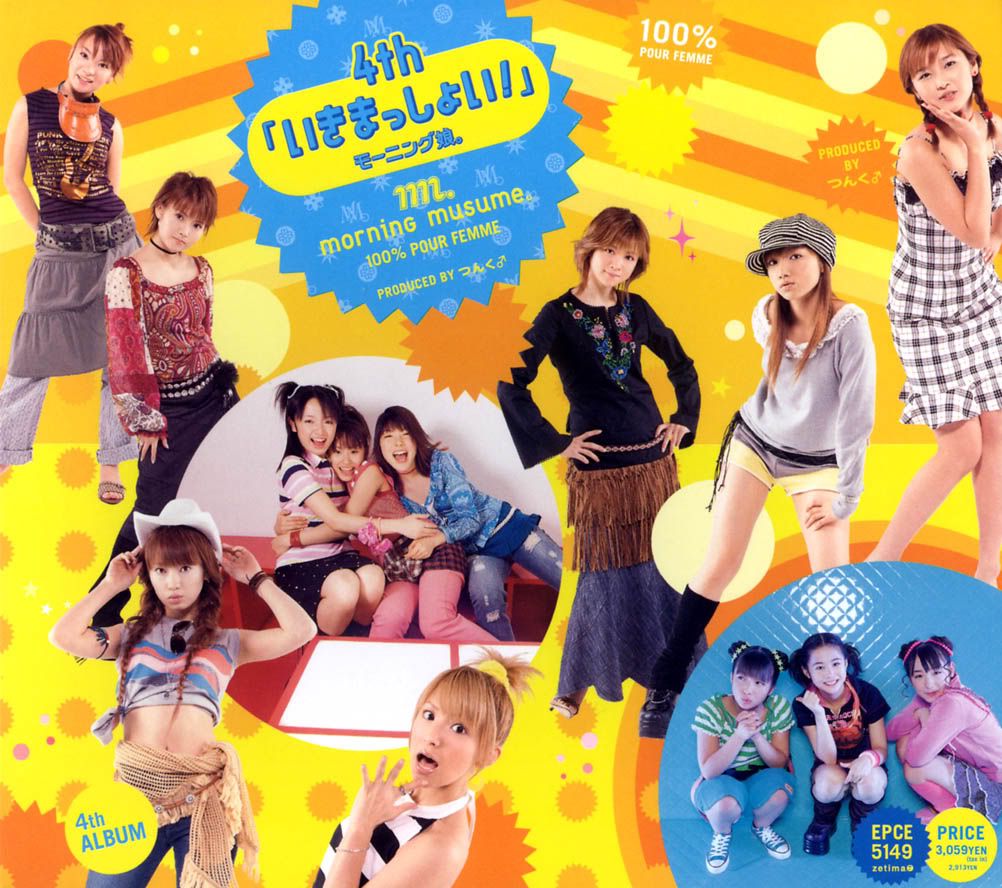 The☆Pea~ce! (Complete Version)
Ii Koto Aru Kinen no Shunkan
Mr. Moonlight ~Ai no Big Band~ (Long Version)
Hajimete no Rock Concert
Otoko Tomodachi
Souda! We're ALIVE
Dekkai Uchuu ni Ai ga Aru (Album Version)
Ikimasshoi!
Densha no Futari
Honki de Atsui Theme Song
Suki na Senpai
Renai Revolution 21 (13nin Version)
Nanni mo Iwazu ni I LOVE YOU



No.5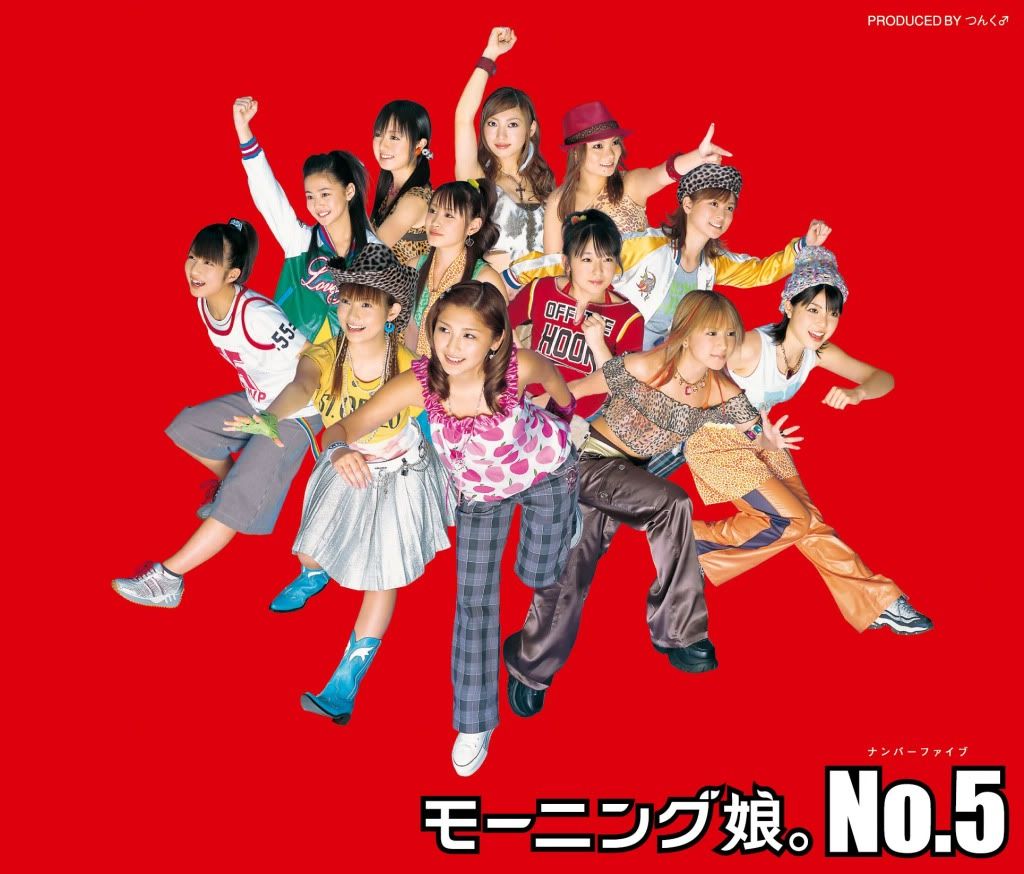 Intro
Do it! Now
TOP!
Tomodachi ga Ki ni Itteru
Koko ni Iruzee!
"Suggoi Nakama"
Tsuyoki de Yukouze!
Megami ~Mousse na Yasashisa~ (Original Long Ver.)
YES! POCKY GIRLS (Original Long Ver.)
HEY! Mirai
Ganbacchae!
"Sugoku Suki na no ni...ne"
Sotsugyou Ryokou ~Morning Musume Tabidatsu Hito ni Okuru Uta~



Best! Morning Musume 2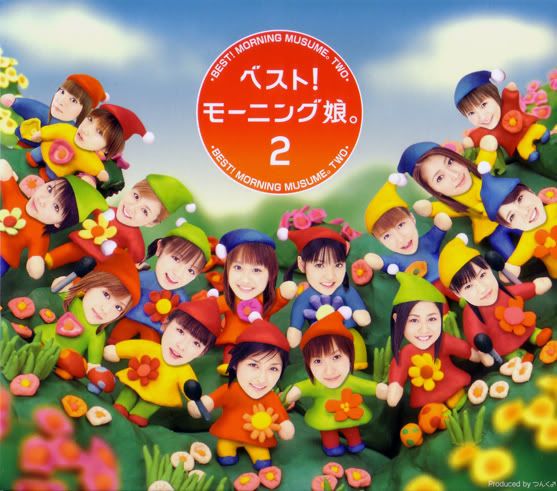 YAH! Aishitai!
Ai no Dai 6 Kan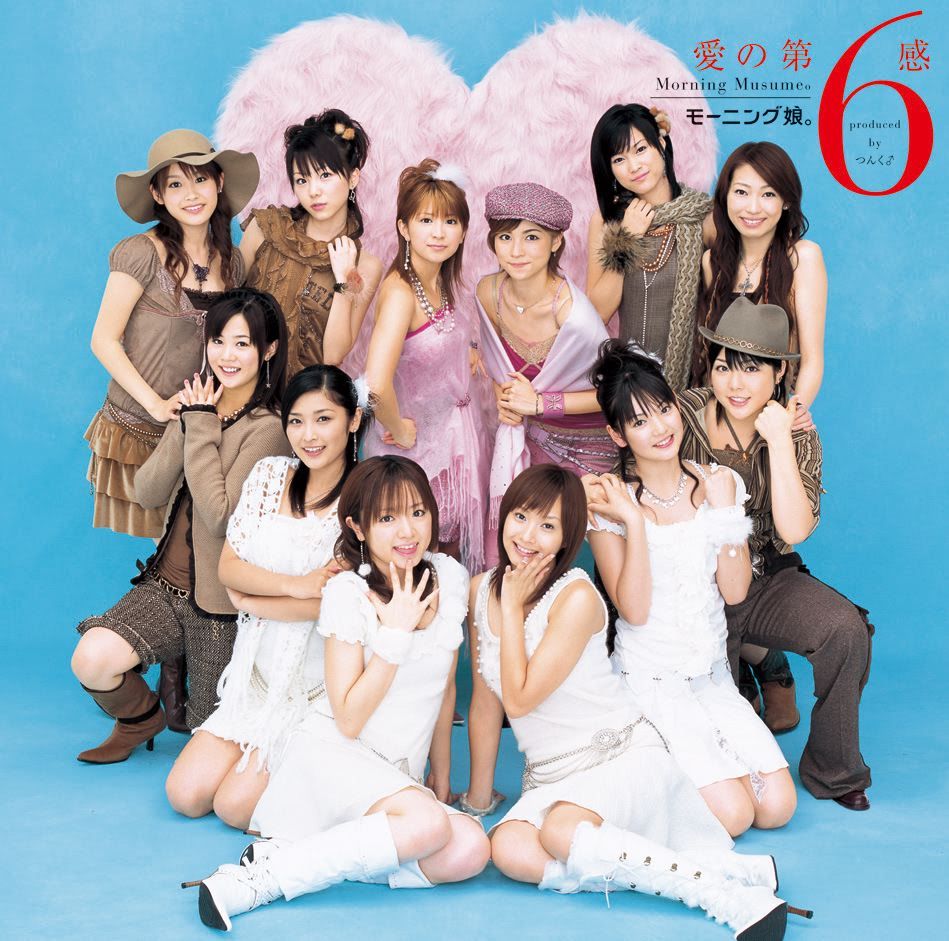 Namida ga Tomaranai Houkago
Sukiyaki
Haru no Uta
Joshi Kashimashi Monogatari
Chokkan ~Toki to Shite Koi wa~
Dokusenyoku
Lemon Iro to Milk Tea
Roman ~MY DEAR BOY~
Koe
HELP!!
SHIP! TO THE FUTURE
Joshi Kashimashi Monogatari 2



Rainbow 7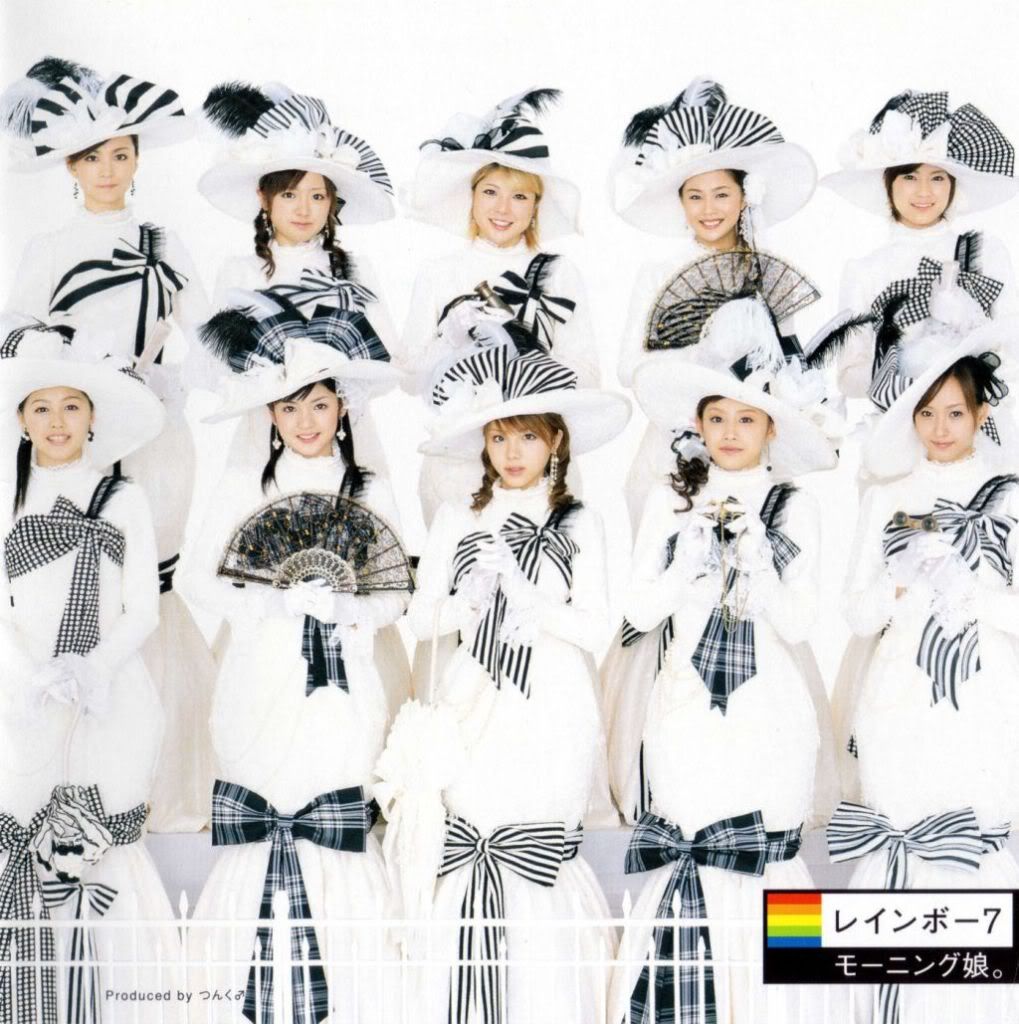 HOW DO YOU LIKE JAPAN? ~Nihon wa Donna Kanji Dekka?~
THE Manpower!!!
Aozora ga Itsumademo Tsuzuku You na Mirai de Are!
Osaka Koi no Uta
INDIGO BLUE LOVE
Rainbow Pink
Iroppoi Jirettai
Mushoku Toumei na Mama de
Purple Wind
Sayonara SEE YOU AGAIN Adios BYE BYE Chaccha!
Chokkan 2 ~Nogashita Sakana wa Ookiizo!~ (Mattaku Sono Toori Remix)
Joshi Kashimashi Monogatari 3



7.5 Fuyu Fuyu Morning Musume Mini!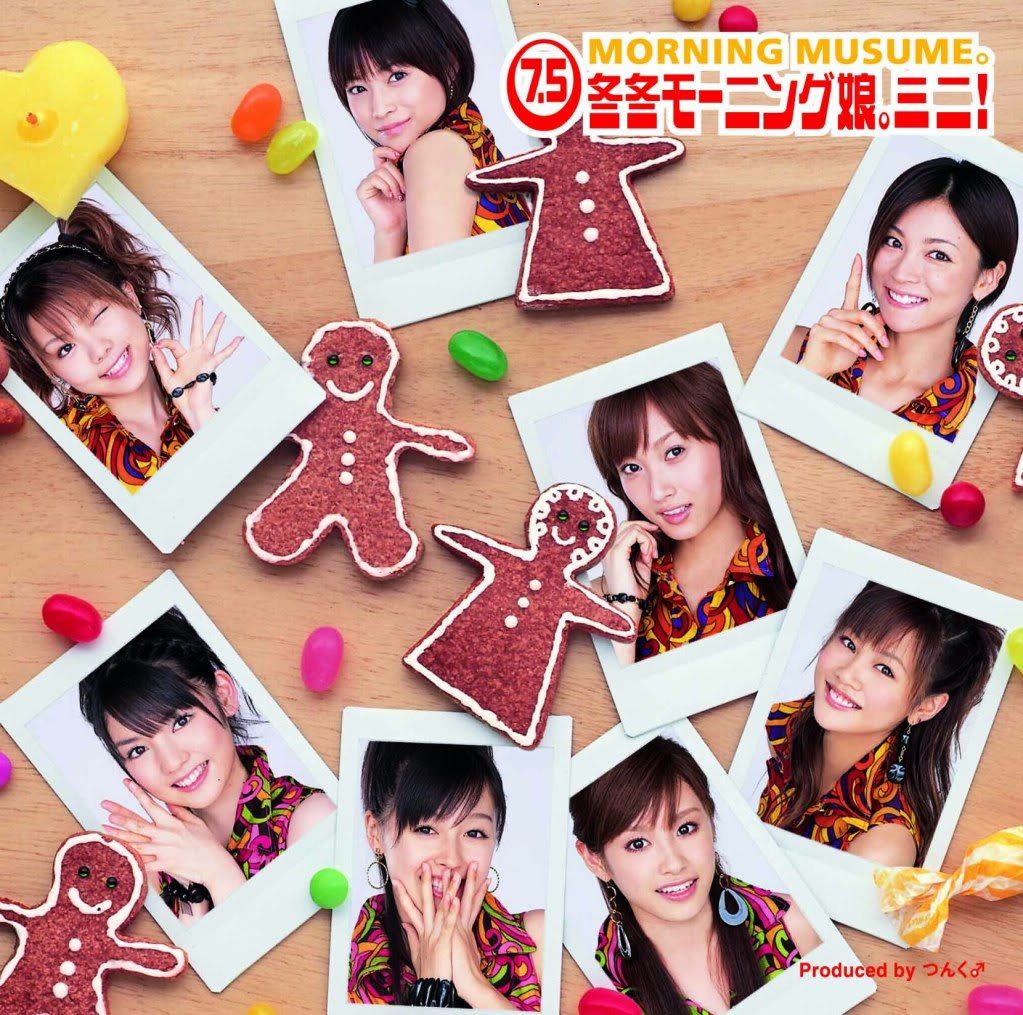 Aruiteru
Kirakira Fuyu no Shiny G
Yuki / Ai×Anata≧Suki
Samui Kara Fuyu da mon!
Kotatsu no Uta ~jyuken story~
Wa~ MERRY Pin X'mas!



SEXY 8 BEAT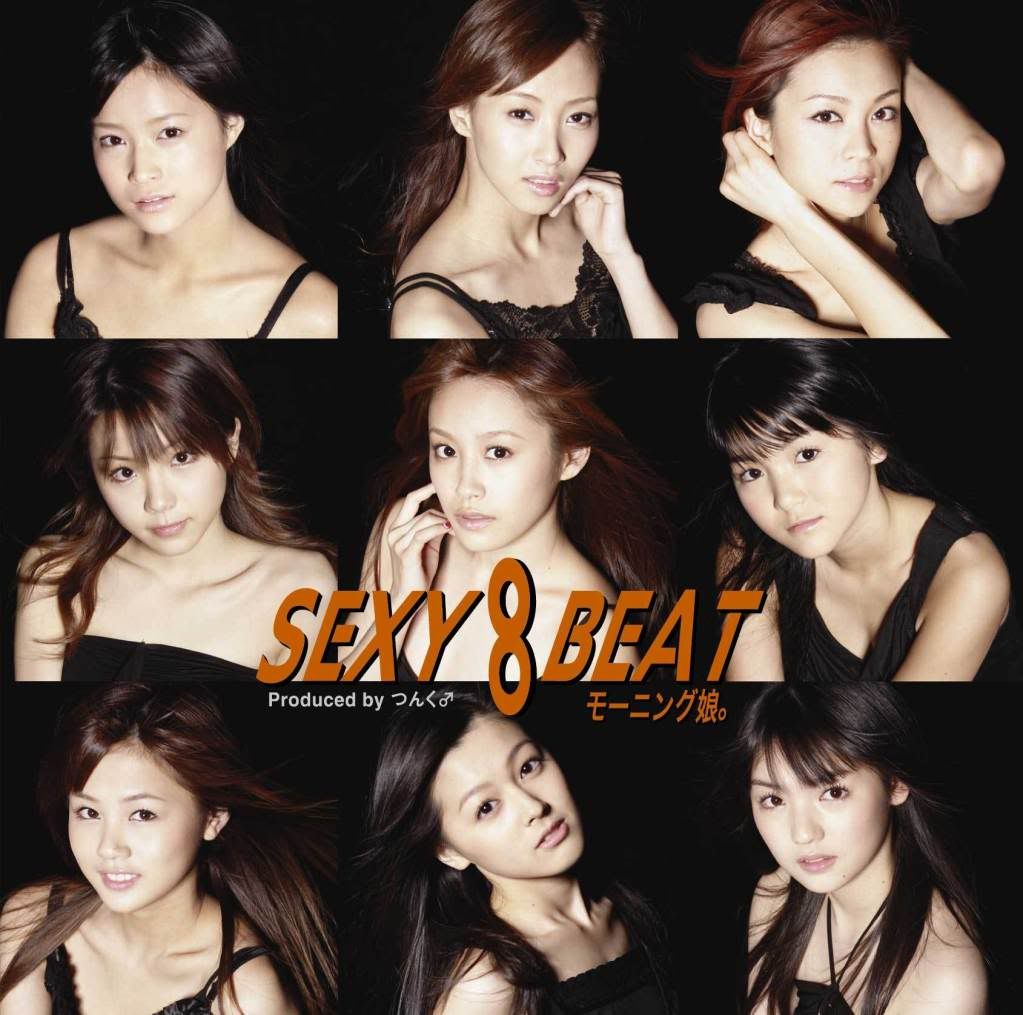 Genki+
Aruiteru (ALBUM EDIT)
Mirai no Taiyou
Egao YES Nude (ALBUM MIX)
Haru Beautiful Everyday
SEXY BOY ~Soyokaze ni Yorisotte~
Ambitious! Yashinteki de Ii jan
Sono Deai no Tame ni
Shanimuni Paradise
Takara no Hako
BE Positive!



COVER YOU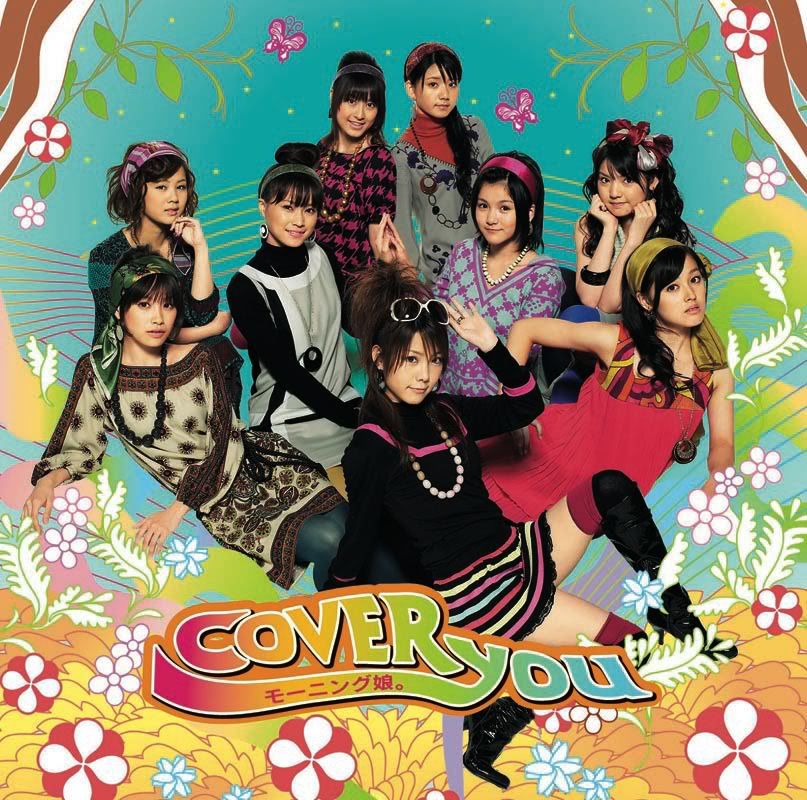 Nagisa no Sindbad
Dou ni mo Tomaranai
Izakaya
Pepper Keibu (ALBUM Ver.)
Shiroi Chou no Samba
Seishun Jidai
Ringo Satsujin Jiken
Romance (ALBUM Ver.)
Machi no Akari
Koi no Dial 6700
Pinponpan Taisou
Watashi no Aoi Tori
Johnny e no Dengon
UFO



Platinum 9 DISC

SONGS
Resonant Blue
Ame no Furanai Hoshi de wa Aisenai Darou?
Take off is now!
Naichau Kamo
Watashi no Miryoku ni Kizukanai Donkan na Hito
Guruguru JUMP
Mikan
Jounetsu no Kiss wo Hitotsu
It's You
Onna ni Sachi Are
Kataomoi no Owari ni
Kanashimi Twilight



10 MY ME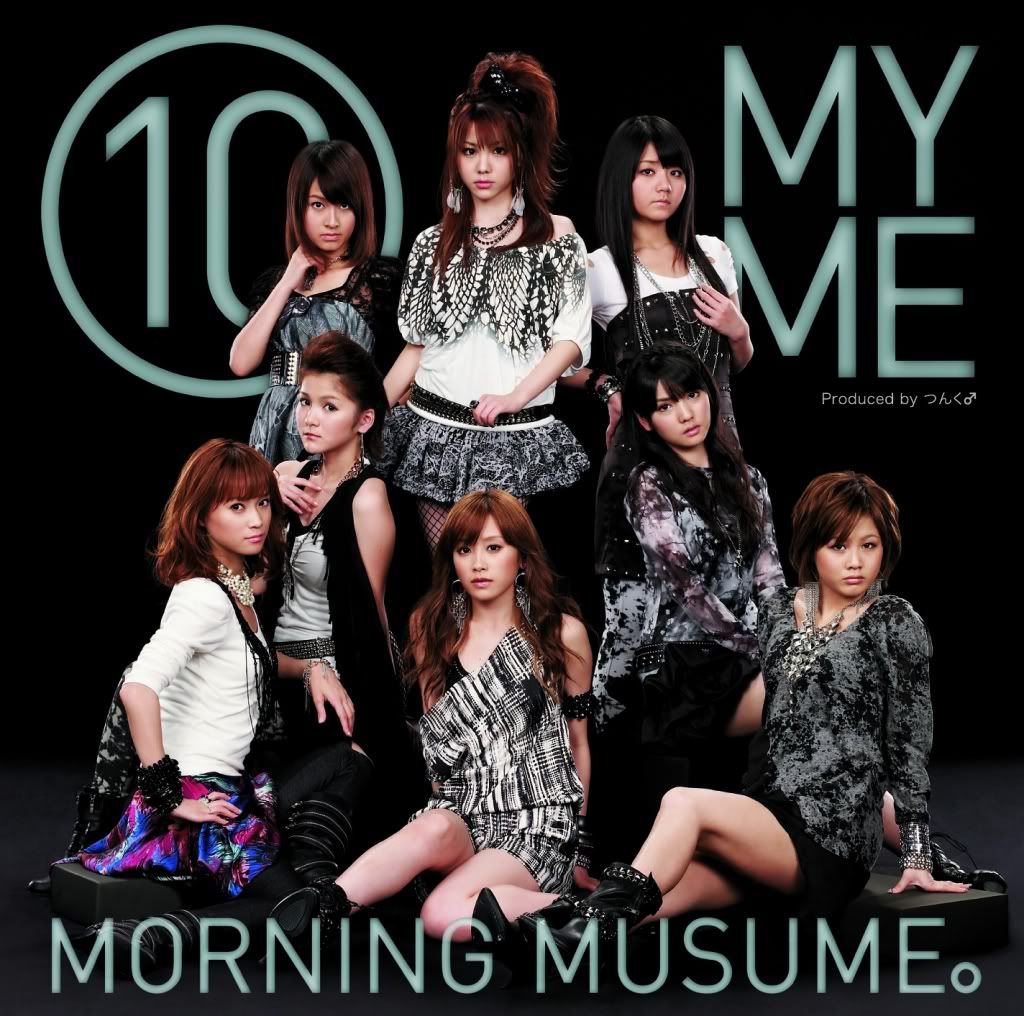 Moonlight night ~Tsukiyo no Ban da yo~
Kimagure Princess
Genki Pikappika!
Namidacchi
Onna ga Medatte Naze Ikenai
Ookii Hitomi
Ano Hi ni Modoritai
Nanchatte Renai
Osaka Umainen
Loving you forever
Shouganai Yume Oibito
Ame no Furanai Hoshi de wa Aisenai Darou? (Chinese Ver.)



Fantasy! Juuichi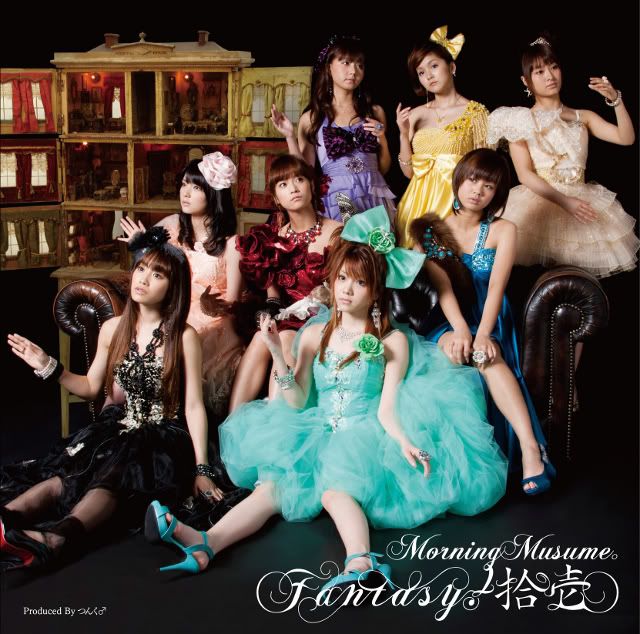 Onna to Otoko no Lullaby Game (AL Ver.)
Bravo!
Fantasy ga Hajimaru
Onna Gokoro to Nanto Yara
Ai no Honoo
I'm Lucky girl
Sungoi My Birthday
1 Kara 10 Made Aishite Hoshii
Itoshiku Kurushii Kono Yoru ni
Denwa de ne
Seishun Collection


12, SMART
Give me Love
Only You
Silver no Udedokei
Suki da na Kimi ga
Kaiketsu Positive A
Kono Ai wo Kasanete
Kono Chikyuu no Heiwa wo Honki de Negatterun da yo!
Kare to Issho ni Omise ga Shitai!
My Way ~Joshikou Hanamichi~
Otome no timing
OK YEAH!
Maji Desu ka Ska!
13 Colorful Character
One.Two.Three
What's up? Ai wa Dou na no yo~
BE ALIVE
Lalala no Pipipi
Dokka~n Capriccio
The Matenrou Show
Zero kara Hajimaru Seishun
Renai Hunter
Chikyuu ga Naite Iru
Namida Hitoshizuku
Waratte! YOU
PYOCOPYOCO ULTRA
The best! Updated Morning Musume
Wolf boy